Glow & Blush Natural Calendula Bath and Body Oil
---

Product Description
---
Towards sustainable living & mindful consumption.

Brand: GLOW AND BLUSH

Unplug Eco-Conscious Metric: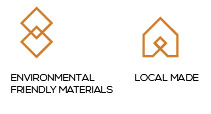 Calendula oil is a lightweight and fast absorbing has antifungal, anti-inflammatory, and antibacterial properties that will help in healing wounds, soothing eczema, and relieving diaper rash. It's also used as an antiseptic. Calendula Bath and Body Oil quickly absorbs into the skin, giving it a subtle, healthy-looking glow.
Size: 100ml